Great Ideas for Gifts They'll Love
As busy as summer is, it brings along lots of occasions for gift-giving: birthdays, weddings, graduations, showers and festive get-togethers where a little thank-you for the hostess is appropriate.
What's better than a gift that the recipient loves? One that's just as fun to give, of course. And that means putting together two or three items that are meaningful and memorable, and packaging them in an interesting way. We've collected some of our favorite gift ideas, perfect for giving this summer or all year round: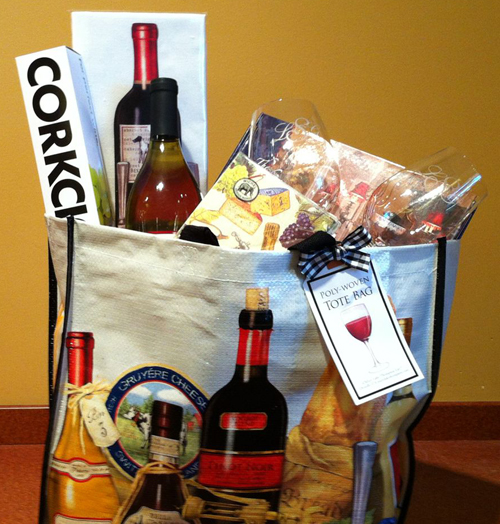 For the wine lover: Sure, you could give a nice Cabernet. But why not wrap up with another fun wine-related item or two, like a flour-sack kitchen towel printed with a wine bottle image, cocktail napkins, a pair of monogrammed Reidel glasses and the Corkcicle (a clever gizmo that inserts into a bottle of white wine to keep it chilled). A themed gift bag makes the perfect container.
For the optimist: Have a friend who makes lemonade out of life's lemons? Encourage her sunny outlook with a wonderful themed gift that pairs a painted pitcher with Juliska's citrus juicer and a printed kitchen towel.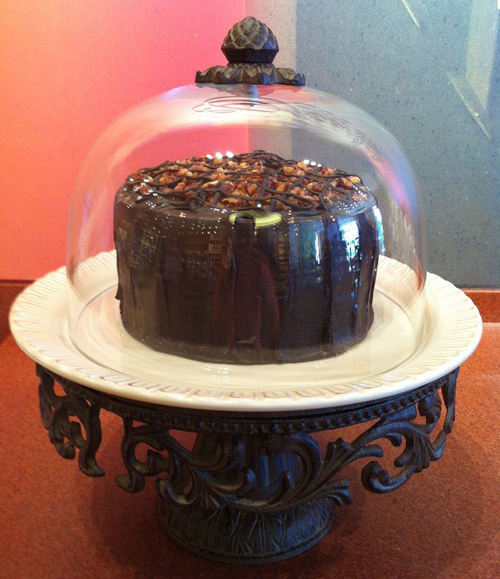 For the sweets fan: Got a cake/pie/cookie lover on your gift list? Then present a beautiful bakery cake or batch of homemade cookies, along with a pretty cake stand (we like GG Collection's glass-domed, filigreed version) that looks great well after the sweets are gone.
For the cook: What home cook doesn't love kitchen items that are both functional and attractive? Our cute flour-sack towel that's printed with a cake recipe goes perfectly with a baking-themed mixing bowl and matching measuring pitcher. Add some printed napkins and a fancy boxed cake mix to complete the gift.
For the bride and groom to be: This would be perfect to take to a his-and-hers shower: Help the couple put a personal touch on their big day with a set of hand-painted toasting flutes. For a more elaborate gift, you could pair the flutes with a Classic Pearled picture frame from Ashleigh Manor and/or a cake knife and server with crystal accents.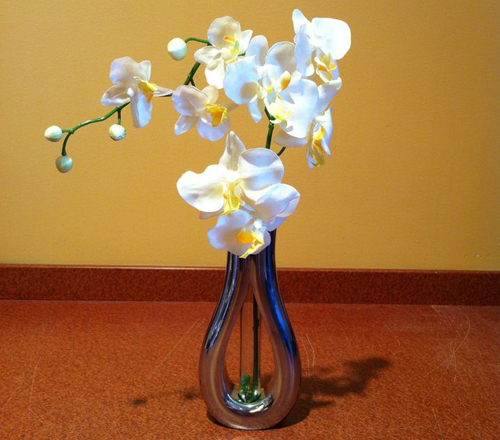 For the hostess: Share your thanks for a dinner gathering or pool party with an easy gift the hostess will use and remember. A simple bud vase, in sophisticated metal or classic cut-crystal, is always appropriate (and at a great price point, too). If your hosts embrace the 'green' lifestyle, then a set of tumblers made of recycled wine bottles make a great thank-you.
For the tea lover: Accompany an assortment of loose teas with a stoneware pot (we're partial to Juliska's amply sized teapot) and a pair of coordinating cups. You can accessorize the gift with a contemporary-style infuser and a unique sugar bowl, like the one in Michael Aram's stainless Sleepy Hollow collection.
For the newborn: Babies inspire the best gift ideas! We love grouping several small mementos, like a bank (a cheerfully hand-painted piggy or a charming silverplate teddy-bear) along with a simple frame or adorable handprint keepsake.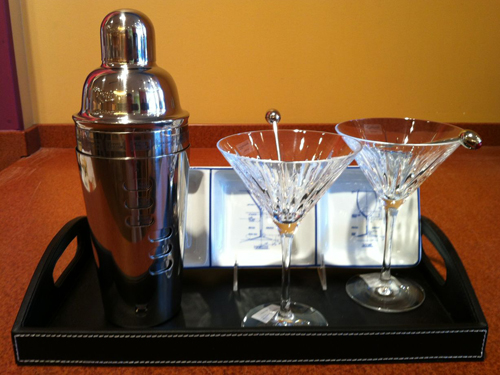 For the cocktail enthusiast: Our fantastic cocktail shaker has a handy built-in recipe guide for all the classic drinks. Pair that with a leather serving tray, a trio snack server and, of course, two martini glasses (we love Miller Rogaska's mouth-blown crystal glasses, which come with silver-plated olive picks).
Looking for more great gift ideas? Stop by Sterling Cut Glass at Kenwood Towne Center or visit us online (HERE) to find terrific give-ables in all price ranges. We love helping customers assemble the perfect gift.