5 Easy Tips for Holiday Decorating
Even now, just a few days before Thanksgiving, stores are sparkling with all kinds of holiday decorations (including our shop at Kenwood Towne Centre, of course). The holidays always seem to sneak up on us, so it's not too early to think about sprucing up your home in anticipation of hosting friends and family for winter gatherings.
Our store manager, Linda Sacolick, offers up some of her best seasonal decorating tips:
Bring the outside in. Fall and winter offer gorgeous options for bringing nature into your home. Think holly branches, clusters of dried hydrangea, colorful dried corn and fall gourds. Place potpourri and mini Indian corn in a big bowl for Thanksgiving, or scatter pine sprigs among an arrangement of candles. Use natural materials from your own garden or look for high-quality artificials.
Go for the glitter. For Christmas, Hanukkah and New Year's celebrations, sparkly is good, and super sparkly is even better. Maximize the sparkle and shine in your holiday decor by placing glittered candles and seasonal accessories on tabletops and bookshelves.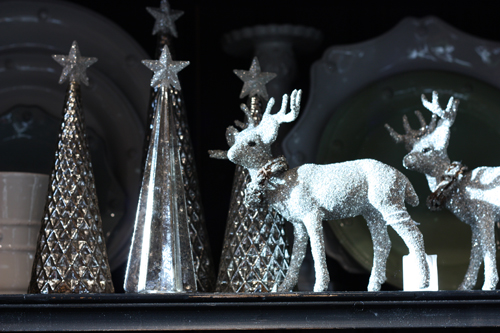 Consider your guests. Create a special atmosphere at home with seasonal soaps, linens for the guest baths and other welcoming treats.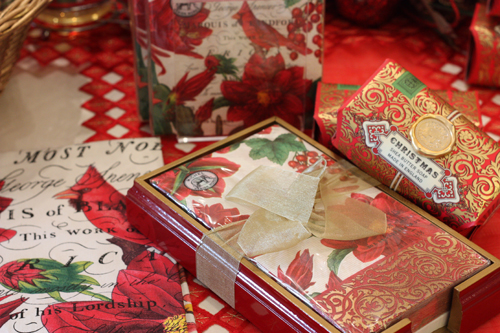 Add a touch of whimsy. After all, the holidays are all about festivities and celebration, so add a light bit of cleverness or charm. We're especially loving this traditional Christmas wreath with quality artificial greens and the unexpected addition of faux reindeer antlers.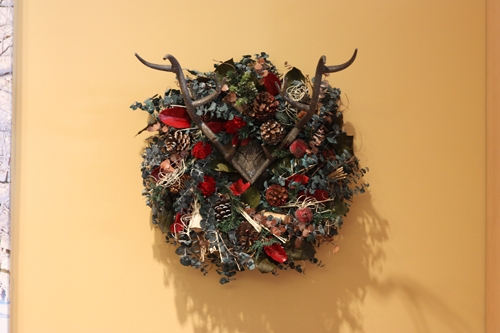 Decorate in multiples. Don't just place one candle on a mantle; use several, in odd-numbered multiples. Or create groupings of several items in a single color like deep red or shiny silver. Just for the holiday season, we've brought in a collection of colored or painted glass candle holders that contain electric candles or clusters of mini lights—they're easy to decorate with and are proving quite popular.
Looking for more home decorating ideas and inspiration?
Our Kenwood Towne Centre store is bedecked with all things festive, whimsical, glittery and glowing—all in time to help you create a beautiful and welcoming home. Stop in to find your new favorite treasures.
And be sure to browse our collection of Sterling Cut Glass crystal gifts, serving pieces, barware and wine glasses, all etched with our exclusive holiday designs—and of course, our 2012 limited edition crystal Christmas ornament. (HERE)