5 Hot Fall Trends You'll Love
About six times a year, our buyer Linda Zeff packs her bag for a trip to major merchandise showrooms around the country, where she scouts new trends in home decorating and entertaining, and discovers all kinds of great items for us to carry in our Kenwood Towne Centre store.
The best way to incorporate seasonal trends into your home and table decor, Linda says, is to start with a foundation of timeless pieces that you love—in neutral colors like white or cream (for tableware), or tan, gray, brown or black (for furniture). "Always have the basics, items with a little bit of design that can stand alone," she says, pointing to Juliska's new Quotidien everyday dinnerware line, white stoneware with a cool-gray undertone and a handmade feel. "And build in the trendy items, as many or as few as you want. It doesn't make sense to replace all of your dinnerware as trends come and go. If you work with great essential pieces, you can rotate in a few new things each season."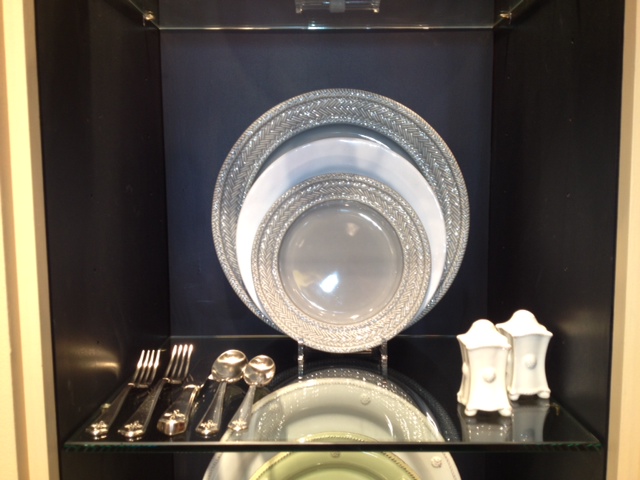 Linda is just back from Atlanta, where she spent several days visiting showrooms for furniture, fashion and giftware makers. Here's the lowdown on the trends and great products Linda spotted.
Everyone's singing the blues. Not the music—the color. Blue is big this fall and winter, in all shades from deep navy to bright cornflower to pale aqua. Blue works beautifully with neutrals like tan, brown and gray (make sure the warm or cool tones coordinate). And it's super easy to decorate with, unlike the bright green and bold orange hues that have recently been hot colors. One of our favorite inexpensive items for fall: statement cuff bracelets in shades of blue with white accents. In fashion, blue is the perfect transition color as we move from late summer into fall.
Graphic is good. Strong, graphic patterns grace everything from tableware to textiles to fashion. These patterns have a range of styles, from subtle herringbone and gorgeous Italian marbling, to bold African- and Native American-inspired designs. For example, we're loving our collection of bright, patterned woven-fiber baskets. They're oversized, so they have tons of great uses: as a centerpiece on a large table, for serving or storage.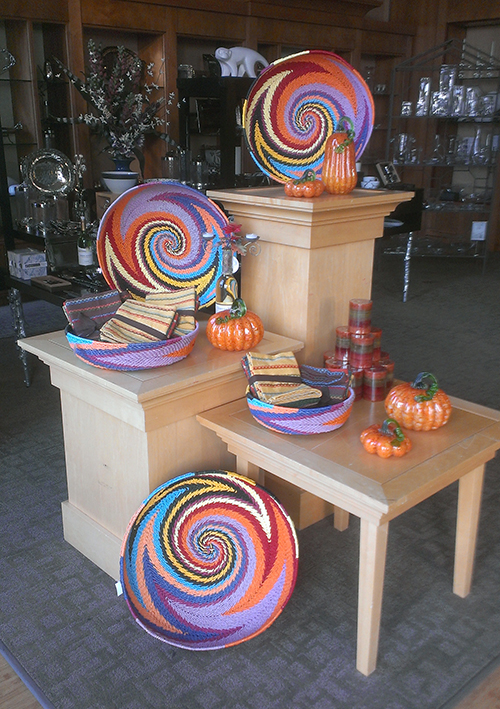 It's all about the texture. Linda found great examples of texture in the items she's bringing into the store, including gorgeously nubby woven scarves and embellished linens. We're also fond of Juliska's Jardins pattern (and we continue to add items from the collection), with its sculptural shape and tactile berry-and-thread motif.
Colored glass is back. Big-time. If you remember your Grandmother's pressed-glass wine glasses, vases and bowls, then you'll be fond of this trend. Colored glass—in both rich and pale hues—is a big part of the overarching trend toward vintage and nostalgia. And it's easy to incorporate colored salad plates and glassware into your tabletop setting—they go with anything.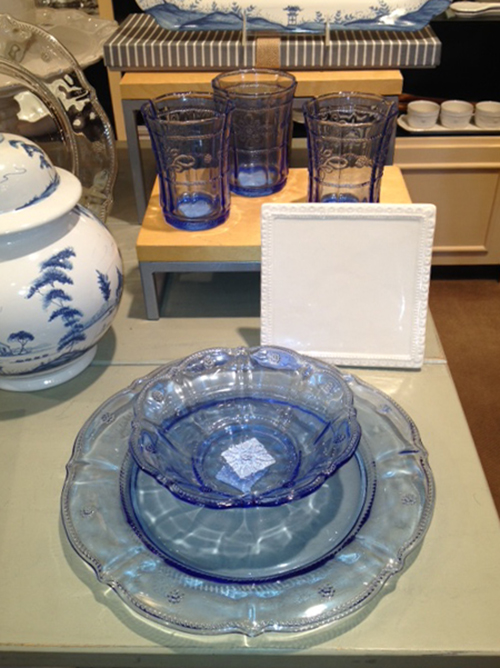 More than a dinner table. Another big trend for fall and winter: the tabletop as a place to get artistic and creative with your decor. Consider a massive vase of flowers centered on the table when it's not in use, or an array of your favorite china, or a grouping of candles. Too, Linda saw lots of serving pieces that double as art objects. We dig Michael Aram's gorgeous mixed-metal pieces; his open-weave baskets in the sunflower-themed Vincent or Botanical Leaf patterns are functional enough to serve bread and beautiful enough to keep on the table all the time.
Stop into our Kenwood Towne Centre store and let our sales team show you the latest trend items for late summer and fall!
September Monogram Special: The Classic Tankard Pitcher
Perfect for iced tea, big-batch cocktails (or a huge bouquet of sunflowers), our tankard pitcher has classic style and great functionality. In September, choose your monogram style and take 20% off this entertaining essential in 54- and 72-ounce sizes (monogramming included).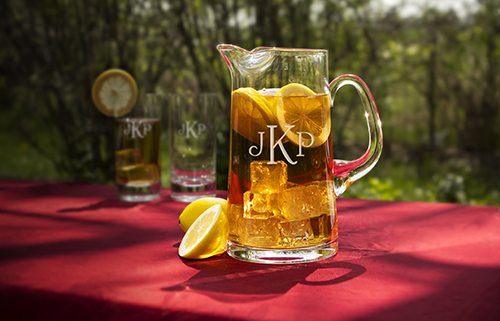 Vendor Spotlight: Charles Viancin
When our sales rep showed Linda the line of silicone bowl covers from Charles Viancin, she was interested—but a little skeptical. Sure enough, the first few products we brought into the store sold like hotcakes. Why? They work! Charles Viancin makes a range of silicone kitchen products inspired by nature. The handled lids—with fun flower and leaf designs—create a super-tight seal when you simply place them on a bowl or casserole dish. The lids go from fridge to freezer to oven to table, they're great for storing leftovers in odd-shaped bowls, and they make it easy to transport a dish to a party. We love the summery sunflower designs and the new pumpkin styles for fall (look for snowflake-shaped lids in our store this holiday season). We also carry Charles Viancin's silicone cutting boards (they're self-healing), colander/steamers, wine stoppers and glass/jar lids. You won't believe how functional and clever these products are!